Post by bandirectorman on Jun 13, 2022 14:52:15 GMT -6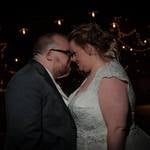 Fair honestly, but I think if Bimm leaves and MC drops to A they'll still be a powerhouse in their class compared to a lot of their competitors. Maybe they wouldn't win their class every year without Bimm but they'd most likely always medal in A. Which obviously is unfortunate, but it is still another way for music education to continue at a somewhat high level, even if it isn't in the same format as it was previously.
The only thing I am really scared for MC at this point in time (outside of Maybe funding? not too sure how the school's finances are of rn but I assume they aren't anywhere near what they used to be even 5 years ago) is if there is a point to where the school just dissolves due to lack of enrollment, which would mean an end to the program obviously
I am originally from Frankfort, IL, within the Lincoln-Way district, and have followed the area programs for some time. Even at their height of competitive success in the marching arena, Marian Catholic always seemed like the little engine that could. They always pushed the envelope, without the public funding, in an area that was not exactly known as more than a working middle-class group of suburbs, (including some of the poorest per capita) in the US. Obviously, a lot of that has to do with Greg Bimm's talent and vision as well as the racial & religious demographics, but a pair of housing+economic calamities have engulfed much of that section of the Chicago area and many catholics have simply moved out & away. Marian is probably still the best educational offering in that group of suburbs (and for portions of Chicago proper & northwest Indiana), but other catholic schools have been able to maintain their enrollment figures while Marian appears to be more and more on an island. It isn't the band. The band is probably one of the best things that this school has going for it. The academics used to be extremely top notch, and I think that they've obviously relaxed them a bit for enrollment purposes. It's different now.
I think that Marian is in trouble as an institution. Unless there is an economic miracle of sorts that drives a ton of interest in the depressed southland, I don't see the school growing and believe that we will see a steady decline in enrollment, unless school choice becomes more of a mainstream idea.
The decline of Marian Catholic as a hyper-competitive and successful band (at the highest level of the activity) is not due to erosion of leadership, staffing, or support. Simply put, the numbers are not there. The small things that helped contribute (like Catholic grade schools that used to 'feed' into the high school & had small band programs of their own) to the growth and maintenance of the band program simply isn't much there anymore. The band is quite a bit smaller, but I guarantee if they were located a few zip codes west, most likely, this would not be nearly the issue it has now become.
I wish them well. I taught in a catholic school for a few years in the Chicago region and one thing I know for certain -- regardless of marching band -- their symphonic band remains phenomenal.